Dentures – Windermere, FL
Restore Multiple Teeth at Once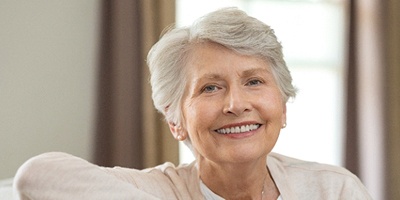 Losing one tooth is already a significant setback for your oral health and your ability to enjoy normal daily activities like chewing your favorite foods. Losing multiple teeth or all of your teeth can be downright devastating, and you need to have the empty space filled in as quickly as possible if you want your mouth to continue functioning normally. With dentures in Windermere, Dr. McKissock and Dr. Thakkar can replace any number of teeth with just one prosthetic, restoring your ability to eat, talk, and smile with full confidence. Call us today to schedule a consultation if you or someone in your family might need dentures soon.
---
Who is a Good Candidate for Dentures?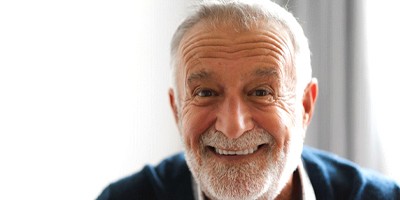 If you're considering getting dentures, you're probably already missing several teeth or an entire arch of teeth, or you might be planning to have your badly damaged teeth extracted. Before you make any decisions, we need to conduct a thorough examination of your mouth to make absolutely sure that getting dentures is the best choice for your smile. Gum disease and tooth decay will need to be treated before we place your prosthetic so that we can be sure that your newly restored smile is in good health.
---
Types of Dentures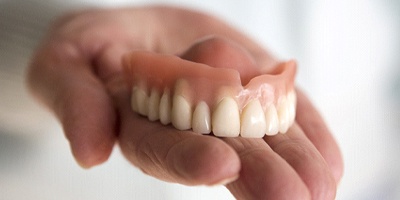 All dentures are designed to resemble your natural teeth and gums as closely as possible, and modern technology has made them sleeker and more comfortable than every before. There are three categories of dentures to choose from: partial, full, and implant. The type we recommend will be based on what your smile needs.
Partial Dentures
Partial dentures are used when there are only a few teeth that need to be replaced. They're attached to your natural teeth with a metal clasp, and they're carefully designed to match the rest of your smile so that the casual observer won't be able to tell where the prosthetic begins or ends.
Full Dentures
When an entire row of teeth is already gone, or when there's not a sufficient number of teeth worth saving in a single arch, full dentures are often the ideal choice. Full dentures sit on your gums, and while they can be held in place with an adhesive, more often than not natural suction is enough to stop it from slipping.
Implant Dentures
An implant denture is a partial or full denture that has been anchored to a titanium post that has been surgically placed in your jawbone. Implant dentures can provide the stimulation needed to prevent bone loss, and they are far more stable than traditional options. You can avoid unwanted movement and enjoy a wider variety of foods.
---
The Benefits of Dentures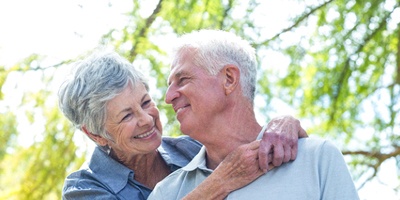 Dentures make it possible for you to chew comfortably again so that you can maintain a nutritious diet. They also provide your face with support that let it keep its useful shape, and they can be customized for every patient for maximum comfort and ideal aesthetics. They are very cost-effective in that they allow you to replace many teeth with just one prosthetic, and they can last for 10 years with the right dental care.
---
Denture FAQs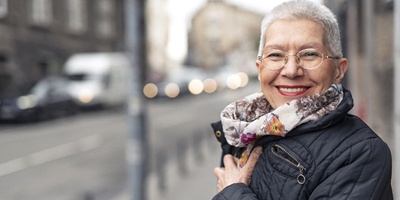 Are you eager to replace your missing teeth? Dentures are an excellent option for patients who are missing multiple, most of, or all of their teeth. However, replacing your missing teeth is a big decision, so it pays to be well-informed. Here are the answers to some of the most common questions we receive about dentures in Windermere. If you don't see the information that you're looking for below, give us a call. We'd be happy to explain more about the process and get you started with an initial consultation.
Should I Have All My Teeth Pulled to Get Dentures?
Repairing a damaged tooth whenever possible will always be preferable to replacing it. Tooth extractions of any kind will only be recommended if deemed absolutely necessary, such as when a tooth is too damaged to save thanks to extensive decay, severe infection, or trauma that's broken off most of the enamel. If all of the teeth in an arch are decayed or infected with gum disease, replacing them with dentures may be a viable option. However, your dentist will always explore all of your options before recommending extractions for dentures.
Can I Sleep with My Dentures?
Dentists generally recommend that you take your dentures out at night when you go to bed. When you first get your dentures, you'll typically be told to keep them in your mouth for 24 hours, including while you sleep. After that, you should be taking them out every evening. Wearing dentures restricts the circulation in your gums, leading to soft tissue irritation and potentially speeding up ridge resorption. Taking dentures out at night gives the gums a chance to recover and get the nutrients they need.
Is It Hard to Talk with Dentures?
When you first get your dentures, it will likely take time to get used to speaking with them because you're so used to speaking with your natural teeth. The exact amount of time it takes to get used to speaking with dentures varies from person to person, but generally speaking, the more you practice, the faster the adjustment process will go. Try reading out loud to yourself and repeating difficult-to-pronounce words. Speak slowly at first, as fast speech can come out muffled if you're not used to talking with dentures.
Can You Still Eat Steak with Dentures?
Tough meats, like steak, are often difficult to chew when you have dentures, but it is still possible to do so if you take the right precautions. Select tenderloin and other beef cuts that don't contain as many connective tissues or muscle fibers, as these elements are what often make steak difficult to chew. Make sure that the steak is thoroughly tenderized beforehand. Cut the steak into very small, manageable pieces. The smaller they are, the easier they will be to chew.
---