All-On-4 Implants – Windermere, FL
A Viable Solution for Anyone With Missing Teeth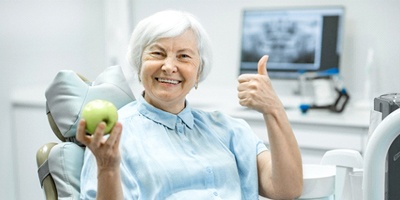 When you have lost an entire arch of natural teeth and are desperate for a solution, nothing can make you feel more hopeless than being told you don't qualify for dental implants in Windermere. Why? Because you don't have enough bone density to support the implants. In situations like this, oftentimes, the only solution is to undergo an expensive and extensive bone grafting procedure. That is sometimes enough to turn patients away and search for an alternative solution. Thankfully, at Windermere Dentistry, LLC, our all patients can reap the benefits of dental implants thanks to All-On-4 implants. This unique solution replaces the need for a bone graft and instead, dives straight in with the use of strategically placed implants. Are you ready to get started? Call us to schedule a consultation.
---
How Do All-On-4 Implants Work?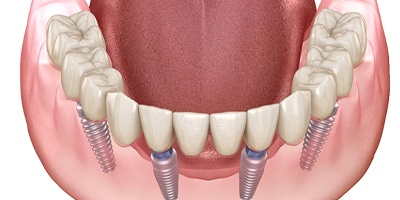 As a patient at Windermere Dentistry, you'll never have to hear the words, "I'm sorry, but dental implants are just not possible for you." Instead, if our dentists believe your bone is lacking in the support that is necessary for successful dental implant placement, we'll suggest our All-On-4 implants. Our dentists will strategically place four implants within your mouth at precise angles. This close attention to detail will ensure your implant-retained denture stays in place.
---
Am I a Candidate for All-On-4 Implants?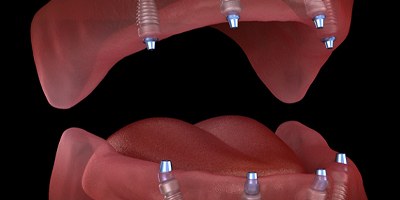 Your dentist in Windermere is the only individual who can properly and thoroughly determine if you are an ideal candidate for All-On-4 implants. But the great thing is that most patients qualify for this procedure! Even if your bone isn't strong enough or your oral health isn't quite what it should be, this tooth replacement solution can give you a smile you can be proud to show off!
---
What Are the Benefits of All-On-4 Implants?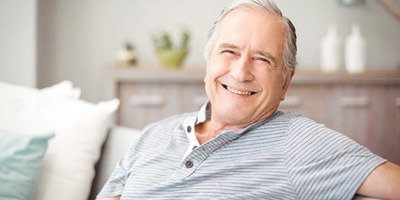 When faced with a mouth full of missing teeth, it's can often lead to embarrassment, a lack of self-confidence, and ultimately, declining oral health. When discussing your options for tooth replacement with one of our dentists, don't be surprised if they tell you about the benefits associated with All-On-4 implants, some of which include:
Greater stability: While traditional dentures give you the look of a fully restored smile, they can slip or fall out unexpectedly. With implants, you will have at least 70% of your chewing ability restored because of the permeance they provide.
Better oral health: Even if your bone isn't as strong as it should be, All-On-4 dental implants help to stimulate your bone to prevent further deterioration.
A longer-lasting solution: With proper care and maintenance, your implants can last decades or a lifetime, whereas dentures must be replaced every 5 years or so.