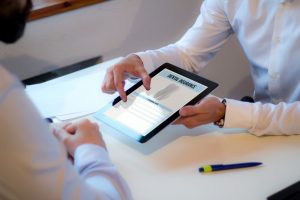 Did you know that dental insurance holders in America lose nearly 100 billion dollars in unused benefits annually? Yikes! There is some good news though: there are still a few weeks left to utilize your remaining coverage before it resets on January 1st. With this in mind, keep reading to learn four ways to maximize your dental insurance in 2023.
1. Schedule Your Last Dental Checkup and Cleaning of the Year
Although dental plans aren't exactly the same from patient to patient, they all typically have one thing in common: an emphasis on preventive care. That's why nearly every plan includes a dental checkup and cleaning every six months. So, if your last visit of 2023 isn't on the calendar yet, don't wait – now is the time to schedule it! After all, any unused benefits won't carry over into 2024.
2. Utilize Your Available Benefits Towards Restorative Care
As we touched on in the previous section, your unused benefits won't carry over into the new year. So, if you need restorative care, like a dental filling to rebuild a decayed tooth, talk to your dentist about scheduling your treatment before January 1st. That way, those dollars go toward restoring your oral health instead of filling your dental insurance company's pocket.
3. Read Through the Fine Print on Your Plan
It's true; dental insurance plans don't typically cover cosmetic dental treatments. However, there are some exceptions. For example, some providers cover a portion of the cost of braces, particularly if orthodontic treatment is deemed "medically necessary." That's why it's always a good idea to dedicate some time to reading through the fine print before the end of the year; there may be benefits that you didn't know you had!
4. Don't Forget About Health Saving Accounts
Some employers offer Health Saving Accounts (HSAs). Basically, this allows employees to use pretax dollars toward essential medical care, including preventive and restorative dental services. So, if you have a HSA, don't hesitate to ask your HR department how much is in your account. After all, similar to dental insurance, unused dollars don't usually carry over into the next year.
About the Practice
Our team at Windermere Dentistry knows how overwhelmed patients can feel trying to navigate their dental insurance coverage. That's why we go above and beyond to answer questions, provide estimates for out-of-pocket expenses, and file the claims; we want to make the process of utilizing your benefits as headache-free as possible! If you have a question about your coverage or you would like to schedule an appointment with us, visit our website.