Cosmetic Dentistry in Windermere
Who can dazzle the world with their smile? If yours suffers from cracks, chips, stains, or misalignments, you probably don't feel like the answer is you. But with cosmetic dentistry treatments from Dr. McKissock and Dr. Thakkar at Windermere Dentistry, you'll be happily showing your smile to the whole world once again. Our dental office is known for our excellent cosmetic dentistry results, and we offer our services in a spa-like atmosphere where you feel pampered. Contact us today to schedule your first appointment!
---
PORCELAIN VENEERS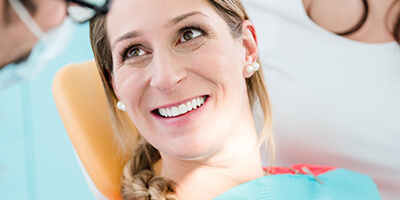 If you're looking for a great way to fix a number of aesthetic problems with your smile, consider porcelain veneers. Porcelain veneers are a good choice for people who have multiple problems with their smile, including crooked teeth, chips, gaps, cracks, or stains. They can act as "instant orthodontics" to make mildly crooked teeth appear straight, erase the look of gaps, improve the color, and make chipped teeth appear whole again. We will place these thin pieces of porcelain over the front of your teeth to change the appearance of your smile. Our porcelain veneers are crafted for you at dental labs where talented professionals closely follow our specifications for your porcelain veneers, which are based on your desires for your smile. In just two visits, you have a whole new smile from Windermere Dentistry.
---
METAL-FREE RESTORATIONS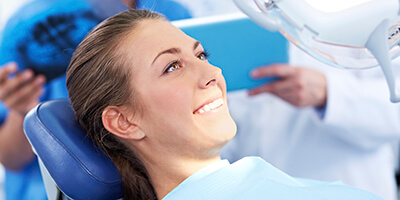 When you have a damaged, decayed, or missing tooth that's in need of restorative care, you shouldn't have to worry about your original dental structure being replaced with something that looks wholly unnatural. Thankfully, metal-free restorations can provide the best of both worlds – enduring oral health improvements and seamless aesthetics. These crowns, inlays, and onlays are crafted from all-ceramic materials that are a precise match for tooth enamel, even reflecting light in a similar fashion. Their biocompatible nature is also an excellent fit for patients who've struggled to feel comfortable with dental metals in the past, and their structure is surprisingly durable. Our goal is to leave you with a strong, reinvigorated smile that looks just like the one you had before.
---
DIRECT BONDING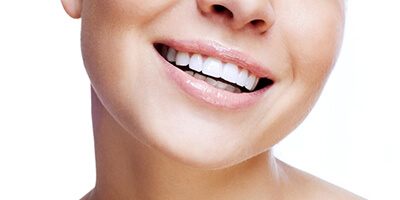 Using composite resin material, our cosmetic dentists can fix various types of damage to your teeth, including chips and cavities. Tooth-colored fillings provide a solution to dental decay without leaving behind dark spots on your teeth from the use of metal fillings, while cosmetic dental bonding uses the same composite resin material to fill in chips and gaps for a flawless smile.
---
IN-PRACTICE TEETH WHITENING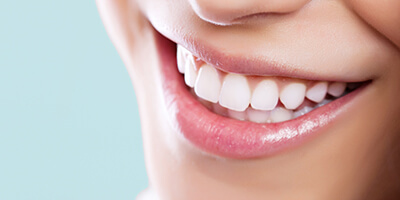 In about an hour, your image could be transformed by whiter, brighter teeth for a more beautiful smile. When you come into our Orlando dental office for Zoom! teeth whitening treatment, you'll not only receive in-office teeth whitening, but we'll fit custom bleaching trays to your bite so you can touch up your smile at home. The professional-grade at-home solution will help maintain your beautiful smile. Zoom! combines a powerful bleaching agent with a special light to intensify results. Zoom! teeth whitening has become popular because this system can get your smile noticeably whiter in just one visit to your cosmetic dentist. But at Windermere Dentistry, we believe in giving you great results that truly satisfy. That's why we always combine your in-office Zoom! whitening with whitening at home. You can use the trays we create just for you to touch up your whitening throughout the year, too. Plus, since the very beginnings of Windermere Dentistry, we've always offered these two teeth whitening services as a combo for one affordable price. We want you to have access to a great smile at a reasonable cost because attractive smiles are powerful tools for better personal and professional relationships and improved self-confidence.
---
INVISALIGN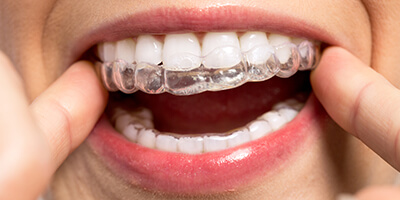 Thich Nhat Hanh once said, "Sometimes your joy is the source of your smile, but sometimes your smile can be the source of your joy." If you suffer with crooked teeth, though, your smile probably doesn't give you much joy. In fact, you might not smile much at all. Plus, Thich Nhat Hanh was trying to point out that simply smiling can make you feel better, so you want to feel confident about smiling! With Invisalign, you can straighten your teeth to feel better about your smile, and these clear braces allow you to feel more confident during treatment. You could opt for traditional metal braces, but Invisalign offers a lot of advantages. For one thing, Invisalign clear braces are made of clear plastic, making them almost invisible. You won't have to worry about the look of your smile while you're straightening with Invisalign. Also, they're smooth. Metal braces can irritate the insides of your mouth, but smooth clear braces feel comfortable and don't cause irritation. And with Invisalign, you make fewer trips to our Orlando dental office during treatment. When you wear traditional metal braces, you have to visit the dentist every few weeks to have them tightened or adjusted. With Invisalign, you're provided with a complete set of aligners, so when it's time to adjust, you simply start wearing the next in the series!