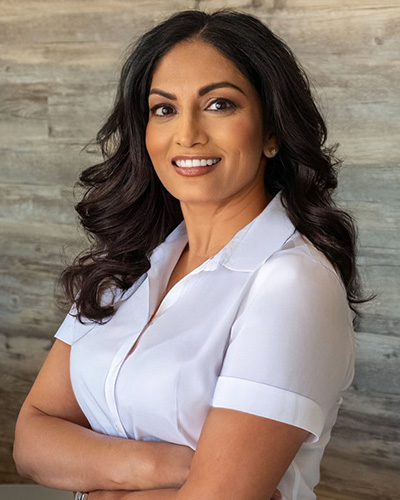 After Dr. Thakkar earned her Bachelor's in Biology and Psychology from the prestigious Syracuse University in New York, she moved on to Tufts University School of Dental Medicine in Boston. She received her DMD in 1995 and entered a private practice in the Boston area. Within two years, she moved to a multi-specialty dental office where she became a partner.
In August of 2005, Dr. Thakkar relocated to Windermere, Florida. The next year was spent settling into the area. However, Dr. Thakkar was always anxious to practice dentistry again.
"I enjoy going to work every day. I get so excited to see the results," she says. "Dr. McKissock and I have the same philosophy and approach when it comes to providing dental care to patients. The dental office is beautiful and has all of the latest technology to ensure patients get the best care in the most comfortable environment.
At Windermere Dentistry, her main focus is on our clients who want or need comprehensive restorative, implant, or cosmetic procedures such as nonmetal fillings, porcelain crowns, veneers, bonding, and smile whitening.